We've established ourselves as one of the premier custom wood door suppliers in Glenwood Springs, Garfield County, Carbondale, and Aspen, CO and Western Colorado by providing some of the highest quality pre-hung interior and exterior custom wood doors using a vast array of wood species.
At Architectural Windows & Doors, Inc., we know the power of a custom front door and what it says about you and your home. We've established ourselves as the premier custom wood door supplier in Glenwood Springs, CO by ensuring your door makes a bold statement about your home and style!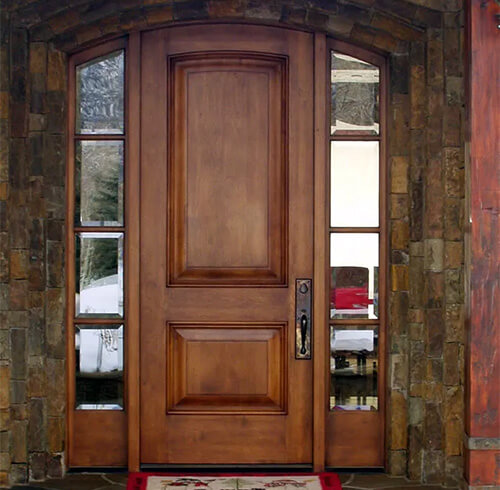 Totally Unique Interior & Exterior Doors
Our ability to customize unique doors in Glenwood Springs, CO is extensive. We ensure every aspect of your entryway's specifications are met, resulting in a door that's beautiful and a perfect fit.
Size: From single doors to carriage-style doors and beyond, we customize your interior or exterior doors to meet the size of your entryway, no matter its size. We'll ensure it's a perfect fit for smooth and easy operation.
Material: We use only the finest wood products, complete with tempered glass inlays. Rest assured your unique doors will stand up to everything—from the excited knock of a loved one to the weather it faces every day.
Shape: We're skilled in tailoring the shape of your custom door to the perfect aesthetic. From singular rounded tops, to dual doors with crescent tops, to traditional rectangular exterior doors, we shape your door with precision.
Accents: It's the little things that make the door! Choose from brass knockers, decorative glass patterns, shadowbox cutting and more to complete the appeal of your door. We promise the finer details will ensure it stands out boldly.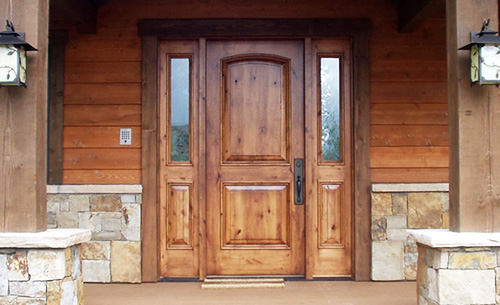 Only the Best, Always Custom
Is your door making the right statement about your home? A totally custom, luxurious wood door makes an undeniable impression.
Contact Architectural Windows & Doors, Inc. to explore customization options and learn more about how to give your front door the perfect façade. Reach us at 970-928-9314 today.