Window and Door Supplier in Glenwood Springs, CO
Architectural Windows & Doors, Inc. has been supplying luxury homes with high-quality window and doors since 2002. We bring you the very best from distinguished brands, with custom installations that fit your home flawlessly. Choose from numerous window styles, types and sizes to uniquely complement your home's exterior appeal. Reach our window and door suppliers today for a free consultation!
Curb appeal says everything about your home
When people drive past or approach, you want them to see immediately that your home is the pinnacle of sophistication and luxury appeal.
Nothing sets the tone quicker than luxurious architectural windows and doors! We work with our clients to ensure the aesthetic style of their home is perfectly complemented by our products.
We pride ourselves on being the most knowledgeable professionals in the wood window and door market. We represent Albertini, Arcadia, Loewen, Weiland, and Windsor. We have chosen to represent these products because of their superior quality. In addition to exterior window and door products, we also represent some of the finest quality custom wood exterior and interior doors which can be manufactured using a choice of wood species and custom finishes. Thanks to our vast experience in the window and door business, you can rest assured that your project will be handled by one of the most professional high-quality window suppliers in the industry.
We're affiliated with world-renowned window and door manufacturers, including the likes of Albertini, Arcadia, Loewen, Weiland and Windsor.
Our team of door suppliers has more than 60 years of combined experience working with custom high-end windows and unique doors from all the manufacturers we're affiliated with.
Our window options come in a variety of styles, including floor-to-ceiling casement windows, sliders, French windows, picture windows and many more.
Regal Windows and Doors, Customized for Your Home
As high-quality window suppliers in Glenwood Springs, CO, Architectural Windows & Doors, Inc. works with homeowners to outfit their home with materials that make a statement. We source a huge selection of architectural windows and doors from world-class manufacturers, varying in type, size and style. Choose from our collection of floor-to-ceiling Curtain Wall products, casement windows, awnings, French doors, picture windows, sliding doors and many other varieties. Not only will we point you in the direction of a superior brand, we'll make sure you know all your customization options.
Our mission as custom window and luxury door suppliers in Glenwood Springs, CO is to provide you with superior products that complement and exemplify your home. We believe in the transformative power windows and doors have on the comfort, appeal and value of your living space.
Through our commitment to providing exceptional products, we aim to contribute to each of these factors. Let us give you even more reasons to be proud of your home, one window or door at a time.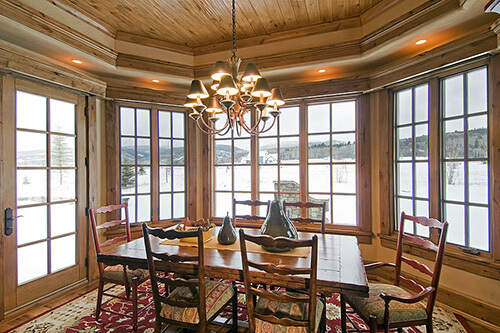 Get Beautiful, Luxury Windows and Doors
Project your home's luxury appeal with sophisticated window and door options from top-of-the-line name brand manufacturers. We serve the needs of high-end homeowners seeking to instill value and quality in their home through industry-leading name brand windows and doors.
Contact our door and high-quality window suppliers today to get an estimate on our unparalleled services.
Schedule a Consultation
Locally Owned & Operated
Providing architectural windows and doors to the residents of:
Glenwood Springs, CO
Steamboat Springs, CO
Breckenridge, CO
Carbondale, CO
Eagle, CO
Aspen, CO
Vail, CO
Grand Junction, CO
Garfield County, CO
Mesa County, CO
Rio Blanco County, CO
Pitkin County, CO
Eagle County, CO
Routt County, CO
& the surrounding areas.