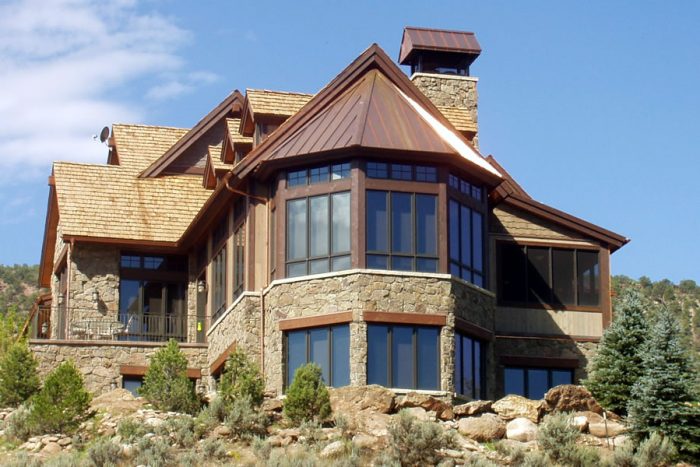 Windows and doors make buildings aesthetically pleasing and set a tone by tying the architectural style together. Getting designer windows and doors that blend with your style is like looking for a needle in a haystack.
Architectural Windows & Doors, Inc makes the works so easy by custom designing and installing high-end windows and doors. The windows and doors are curved to your desired styles, types, and sizes to match up to your luxurious home's exterior in Aspen, Glenwood Springs, Garfield County, or Carbondale, CO.
Your Source for Designer Windows
How do you find a quality window in the field of window manufactures and a trusted window maker? The only way is by contacting Architectural Windows & Doors, Inc., a manufacturing company that prides itself in the production of sophisticated windows. Experienced experts handle our products, ensuring that you get high-quality designer windows that are custom-made to your requirements.
The high-end windows we offer include:
Doors & More
Architectural Windows & Doors, Inc is a high-end supplier in Aspen known for its vast selection of doors varying in shape, type, size, and design. We custom design wooden doors with superior quality and functionality as we know the power of a beautiful, outstanding front door.
Doors add a particular character to your home, and an excellent custom-made door makes a bold statement. Architectural Windows & Doors, Inc will customize doors to your preferred size, whether single doors or carriage-style doors, irrespective of size.
Our doors are built from the finest quality of wood material and have a perfectly smooth finish. The doors' shapes depend on the clients' taste depending on whether they prefer singular rounded tops, crescent tops, or standard rectangular doors.
Accents range from shadowbox cutting, decorative glass patterns to brass knockers. Our doors are of superior quality, easy to operate, and they will make a statement.
We not only customize front doors but interior doors too. Architectural Windows & Doors, Inc gives clients modern interior doors that blend with the exterior and interior design of the building. Interior doors made to your preference depending on the space you intend them to fill.
Do You Need Designer Windows or Doors for Your Home?
Architectural Windows & Doors, Inc offers custom-made wooden doors from various premium brands like Weiland, Windsor, and Loewen. Aspen residents have access to these high-end door designs customized to satisfy their own tastes.
We make suitable models for front doors or interior doors and any other place you need a luxury door installed in your residence. For years, our clients have depended on us to provide high-quality custom-made wooden doors, and year after year, we deliver.
Door and Window FAQs
Architectural Windows & Doors, Inc is dedicated to providing answers to our esteemed customers on designer windows and doors installations. Below are some questions our esteemed customers often ask. For more detailed information, reach out to us today!
1. How much will it cost to install a window or door in my home?
A quotable price is dependent on the client's specification, choice of material, shape, size, and design. Wondering how much your custom design will cost? Well, all you need to do is call us at (970) 928-9314 or send us a message online to schedule an appointment with our experts.
2. Can you install floor-to-ceiling windows?
Yes, we can! With 60 years of experience working with high-end window brands, we can install various styles like floor-to-ceiling casement windows, sliders, picture windows, French windows, and other types.
3. How "customizable" are your custom door options?
At Architectural Windows & Doors, Inc., we acknowledge the power and boldness of a custom-made door. We customize not only front doors but also doors using premium wood and according to customer expectations. All you need to do is tell us how you visualize it, and we will make it a reality.