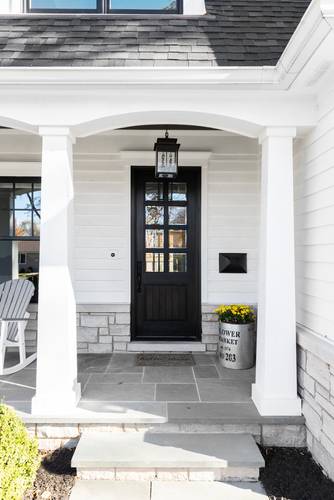 The Advantages of Having Custom-Made Doors
When it comes to renovating a home or building a new one, a lot of thought and effort goes into making it perfect. One aspect of a home that is often overlooked is the doors. While most people may consider doors as a necessity, they don't always realize the impact they can have on the overall look and functionality of a space. Custom-made doors are a fantastic investment that can add immense value and benefits to your home or building. In this post, we'll outline some of the advantages of having custom-made doors.
Unique Design
Custom-made doors allow you to create a unique design that perfectly suits your taste and complements your home's overall design. You can choose from a wide range of styles, materials, and finishes to ensure that the final product perfectly blends with the rest of your dwelling. Whether you want a door with stained glass or an intricate wrought iron accent, a custom-made door is always the best way to go.
Improved Functionality
A lot of planning goes into building a home or renovating one, and the functionality of doors is a significant consideration. Many homes come with standard doors that are not always the most practical or convenient for the owner's needs.
Custom-made doors ensure that your doors function exactly how you want them to. For example, you can opt for sliding doors that are perfect for small spaces or doors that open outward to improve indoor-outdoor living. Whatever your preference, a custom-made door ensures that you have the ideal solution for your home.
Complete Control Over Materials
When it comes to choosing materials for doors, a lot of people are unaware of the available options. They go for the standard materials that they know, like wood or steel. While these are great options, they may not always be the best fit for your home or building.
With custom-made doors, you have the freedom to choose the materials that will work best for you. You can select high-quality woods like mahogany or oak or opt for a classic metal like wrought iron. You can also choose materials that offer more functionality, like fiberglass or composite materials. The options are limitless, and the end result is a unique, bespoke door that is durable and efficient.
Better Security
Security is always a top priority in any home or building. A custom-made door will not only add beauty but also improve your property's security. You can opt for reinforced or bulletproof glass, stronger locks, and more sturdy materials that can withstand break-in attempts.
One of the best aspects of custom-made doors is that you can customize the security features to match your specific needs and preferences. This means that you get a door that provides the right balance between aesthetic appeal and functionality.
Long-Lasting Durability
One of the biggest advantages of custom-made doors is their durability. Off-the-shelf doors are made for general use and can wear out a lot faster than custom-made doors. Custom-made doors are built to last and can offer reliable service for decades. Each door is made to fit precisely into its frame, which ensures that there is minimal wear and tear over time. Additionally, custom-made doors are made to stand up to all sorts of environmental factors like harsh weather conditions, extreme temperatures, and more.
Increased Property Value
Custom-made doors are the perfect investment for anyone looking to increase the value of their property. These doors are not just functional and stylish, but they also add an extra layer of luxury to any space. If you plan to sell your home or building in the future, the inclusion of custom-made doors can make it more valuable and attract buyers who are looking for unique and high-end features.
Final Thoughts
Custom-made doors are a fantastic investment for any home or building owner, and they offer immense value and benefits. They are functional, durable, stylish, and, most importantly, unique. If you are looking to add that extra touch of luxury to your space, invest in custom-made doors and experience the satisfaction that comes with having doors that perfectly suit your taste and meet your needs.
Categorised in: Custom-Made Doors